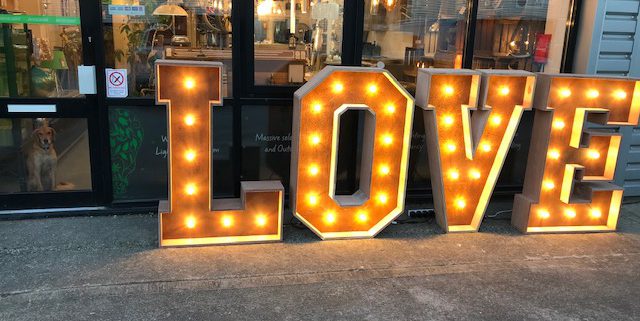 Introducing Rusty Letter Lights
by Clare
The story of Cinderella is a classic fairy tale that has survived in our traditions for several centuries. Many little girls would dream of a wealthy prince to sweep them off their feet and provide comfort, love and wealth. Weddings are also something many young girls dream of, from dressing up in costumes and adding "jewellery" when they are little to play forts in the garden that only a child's imagination can sustain.
We'll the day has come and your wedding is a realistic dream you heart has made..

"Be kind, have courage and always believe in a little magic."
―
For 2019 – there is a return of a classic and simplistic wedding theme, combined with a modern rough textured backgrounds and bright colours.
Yes, the traditional white wedding where everything was classic, clean and white is being replaced with colour! Be bold and choose bright faux oranges, Rusty Reds, Blazing Blues & Field Greens … use white only where it matters. Choose a simplistic white dress as this looks good when colour is carefully placed throughout the room. Your white dress will stand out, especially with our new Rusty coloured Letter Lights.
"A dream is a wish your heart makes…"
―
At South West Letter Lights we have created a stunning new collection of Letter Lights in a Rusty coloured theme, which is a transformation from the traditional all white wedding and adds a beautiful backdrop to your photos.
These lights look fantastic when paired with our mini white letter lights, and look even better as a backdrop in your photos. Choose lighting like little fairy lights, hanging pendants and classic gowns – watch them illuminate the room as the lights dim for the evening, adding a gentle warmth that fills the room. Now available we have a great selection of Rusty Letter Lights: Rusty Love, Rusty 8 Ft Heart or our Rusty Hastag lights and contact us for your preferred combination of Initials or any combination of letters.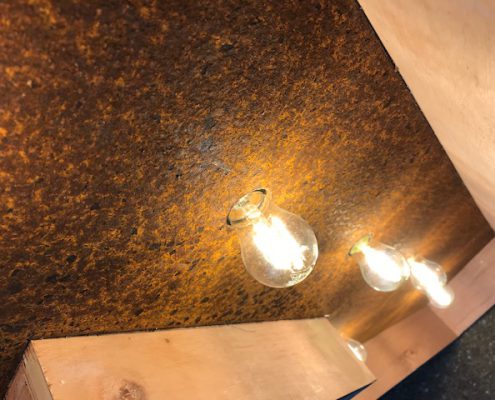 These vintage style letter lights are just the right colour with a rusty style and stand both 4 & 8 feet tall. The plan is to build the full alphabet so any combination of letters or words can be supplied. They look absolutely stunning with our mini white letter lights as well – so make sure you book the mini "Mr & Mrs" and then order your last name for the full effect.
… if you keep on believing, the dream that you wish can come true."
―
Keep believing in your dream of the perfect wedding, and you will watch things transform before your eyes. Of course South West Letter Lights wants to be apart of that Dream, so do get in touch and let us help make it reality.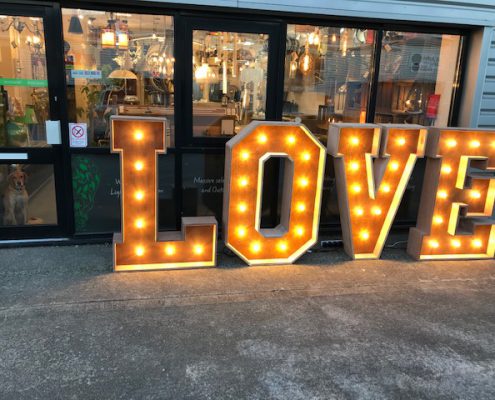 Do you like our new Rusty Letter Lights?
Share this post across Social Media! #southwestletterlights
https://southwestletterlights.co.uk/wp-content/uploads/2018/10/IMG_0650.jpg
480
640
Giles Boardman
https://southwestletterlights.co.uk/wp-content/uploads/2018/10/logo-e1549320148602.png
Giles Boardman
2019-03-14 22:01:06
2019-03-14 22:49:54
A dream is a wish your heart makes..