A handy guide to help you plan your wedding
By CLARE
So the big day is around the corner and there is so much to do. planning your wedding is all apart of the excitement leading up to your wedding day. But where do you start? Thankfully we have created the best wedding checklist to help you plan each and every detail. Of course south west letter lights wants to be involved as much as possible, so we have highlighted and linked any products or items we think would come in handy as you go.
From planning the décor, to entertainment & lights south west letter lights has you covered in Plymouth, Devon & Cornwall.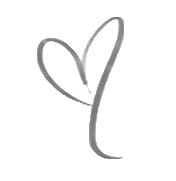 Step 1.
Remember to Breath…
Planning a Wedding can be stressful. You want you day to be perfect, your guests happy and you know it will be a memory you will cherish forever. But first of all, sit down make a cup of tea and breath. Remember you love each other and that's what matters the most. Now… lets plan.
Step 2.
Create a budget. Make sure you both agree on the maximum you want to spend and stick to it.
Have lots of talks and make sure you both agree what type of wedding you would like. Discuss the style, location, guests, afterparty…
Have him write down a guest list and you write down yours, then discuss and make sure your happy with who your inviting.
Research wedding venues. To make this easy, South West Letter Lights has an entire section on the website with our top venues.
Choose a Wedding Venue Date. Make sure it works for all the top invites.
Then go out with your friends and celebrate! Your engaged!
Step 3.
Go visit your favourite venues. Then book your chosen place as soon as possible. Its spring (everyone is getting married!)
Have a look at the South West Letter Lights wedding services. We specialise in handmade Letter Lights. They are a fantastic backdrop to our Star Lit Dance floors and really help set a fabulous mood at the party.
Research photographers, florists, bakery, salons.
Choose your entertainment – we have an entire section that's perfect for weddings. From Lit Dance Floors, Barrel Hire, Confetti Cannons, Champagne Chillers, Photobooth Hire and more…
Book a photographer and videographer
Start the ever important wedding dress search.
Choose a wedding party. Who will be the best man & bridesmaids.
Get your friends involved and ask them to help with the planning.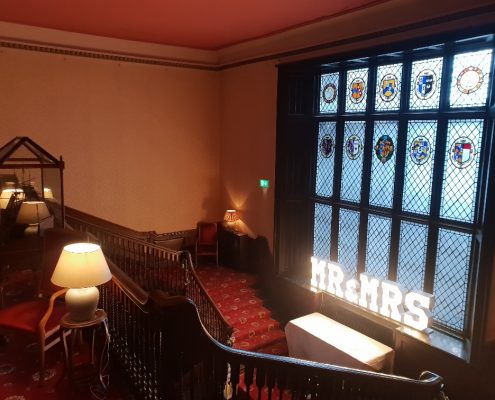 Step 4.
Research and reserve accommodations for guests
Contact South West Letter Lights (use our website or give us a call) and book our services.
Do you know where you want to go after the wedding? Research & book your honeymoon.
Are you having a church wedding? You may need to attend a marriage course before your big day.
Get your dress ordered as soon as you can. Book those tuxes or suit hires and the bridesmaid dresses. Many companies need at least 6 months to ensure they are ready on time.
Check your passports if your going abroad. Make sure the dates are valid (6 months before expiry is best).
Plan your stag/staggett party. Book your letterlights & entertainment. Have this 2-6 weeks before your wedding day.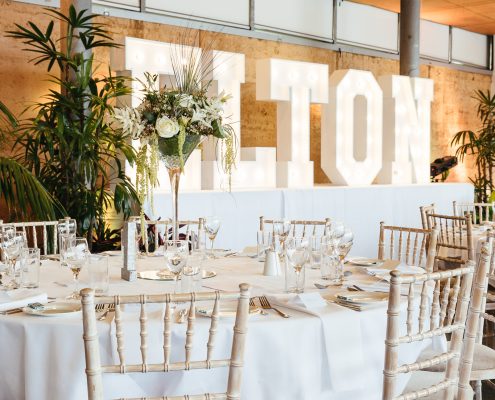 Step 6.
Go shopping with him and choose your wedding rings. (wink wink – remember the budget)
Choose the wedding invitation cards and get them sent out a minimum of 6 weeks before the wedding. Create a RSVP list and see if a friend can help with this.
Organise the flowers. Corsets for the groom and flowers for the bridesmaids. Also your bouquet – choose your favourite flowers and coordinate with the bridesmaids.
Organise the same for your flower girls & page boys.
Choose your wedding day shoes. Not just for your dress but make sure you have a great pair for all that dancing afterwards!
Book a wedding day car.
See if you can organise a menu tasting with your caterer. Bring your friends.
Go to the spa. Why not? This one is to help you relax, and take care of you – it will help you to be relaxed on the big day as well.
Follow up with your guest list. Has everyone responded to your RSVPs?
Step 7.
Check in with the photographer and make a request of certain portraits or locations around your venue that you "must have".
Check in with the South West Letter Lights Venue and give them the guest numbers. Confirm the dates.
Check in with South West Letter Lights and make sure everything is ready to go. Remember we provide full set up, take down and delivery of all products for any venue in Plymouth, Devon & Cornwall. So relax. This is all taken care of.
Create a table seating plan & order or print name place cards.
Create a timetable for the day.
Create a ceremony timetable for the guests. Many churches can provide this to you.
Give ceremony and reception site managers a schedule of vendor delivery and setup times, plus contact numbers.
Get manicure, massage, waxing & all your preening and prep
Rehearse your wedding day at least once.
Check with the entertainers, flowers, photographers, venue, cake supplier, church and immediate family that everything is set to go. Provide emergency phone numbers just in case they need to reach you for any on the day questions– a friend is great for this.
Get a good nights rest and relax.
Wedding Day
Congratulations on your wedding! May you have a long & very happy marriage. Thank-you for having South West Letter Lights apart of your most special memories.
https://southwestletterlights.co.uk/wp-content/uploads/2018/11/homepic.jpg
450
1000
Giles Boardman
https://southwestletterlights.co.uk/wp-content/uploads/2018/10/logo-e1549320148602.png
Giles Boardman
2019-02-18 10:47:02
2019-02-18 11:01:12
The Best Wedding Checklist